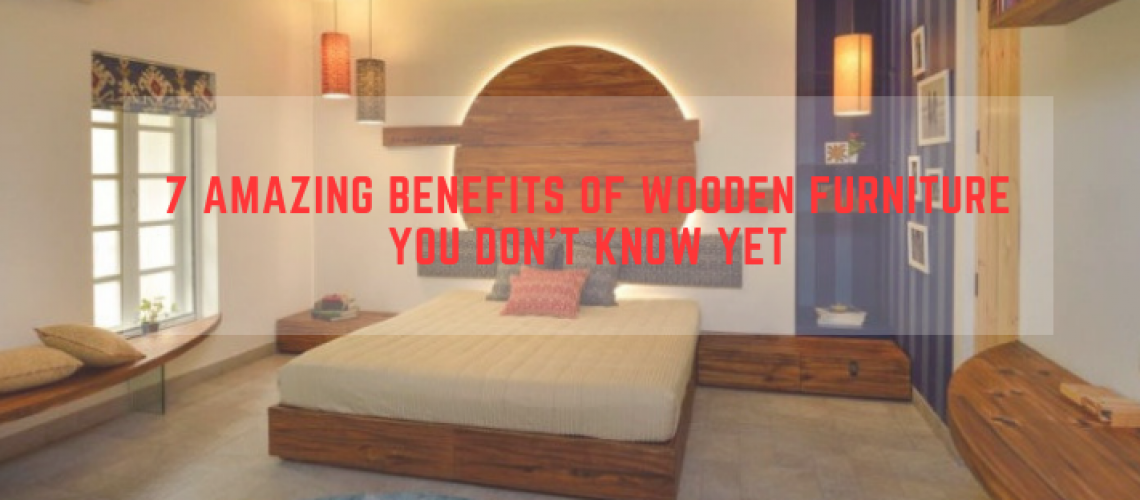 7 Amazing Benefits of Wooden Furniture You Don't Know Yet
If a home is where the heart is then referring to the furniture as the heartbeat of that home won't be wrong. This, therefore, makes purchasing the right furniture for the most valued investment of your life a daunting task. From the many choices of materials-metal, iron, glass, wood, etc. available, it thus, gets confounding to choose an apt one that will give the home the right character.
Hence, to make your selection relatively easier, we bring you the benefits of one of the oldest, yet one of the most popular materials for fittings, the wood. This renewable, recyclable, and sustainable resource offera unique blend of aesthetic appeal and superior structural integrity that gives it an edge over other materials. So, let's look at the 7 amazing advantages of wooden furniture you didn't know about–
 1. Extraordinary Décor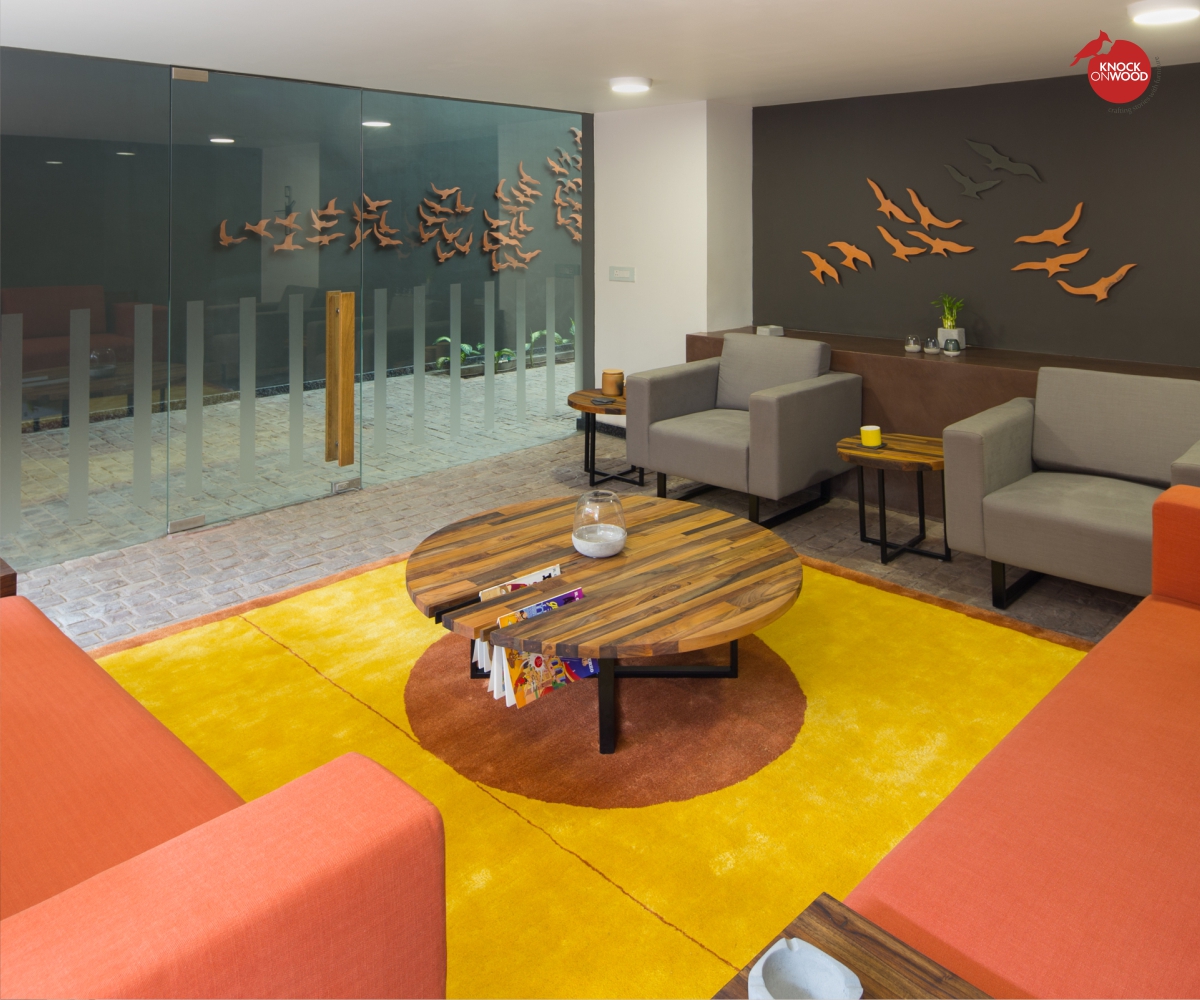 Wood is available in over 5000 different forms- solid Maple, Cherry, Oak, and Mahogany that can easily be fabricated into all kinds of shapes, sizes and styles. The difference in tone and features gives each piece of furniture, from the most basic to the most sophisticated piece, an exquisite look. Furthermore, its ability to be painted in any color and the capacity of being waxed displays its natural finesse. Still, its most notable quality is turning every piece of wood into custom handmade furniture by carving, cutting, gluing or nailing it. This versatility and aesthetic delight add to the beauty and elegance of any home.
2. Environment-friendly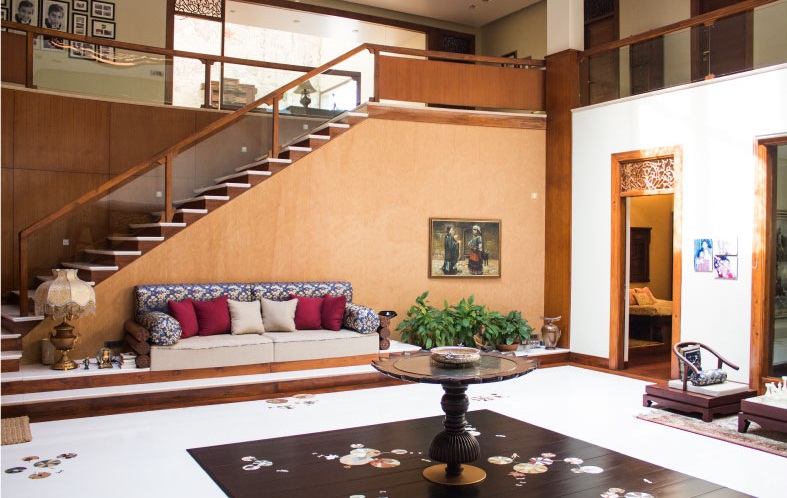 The one thing that a person need not worry about when using wood is its availability. As wood is a readily available and renewable resource, which means it will eventually decompose and break down back into the earth, it has a lesser impact on the environment as compared to other materials. This makes wood the number one choice of material for both customized wooden furniture and ready-to-buy furniture. It is also by origin an excellent insulator, which thereby reduces energy consumption during hot or cold weather.
 3. Positive impact on mental health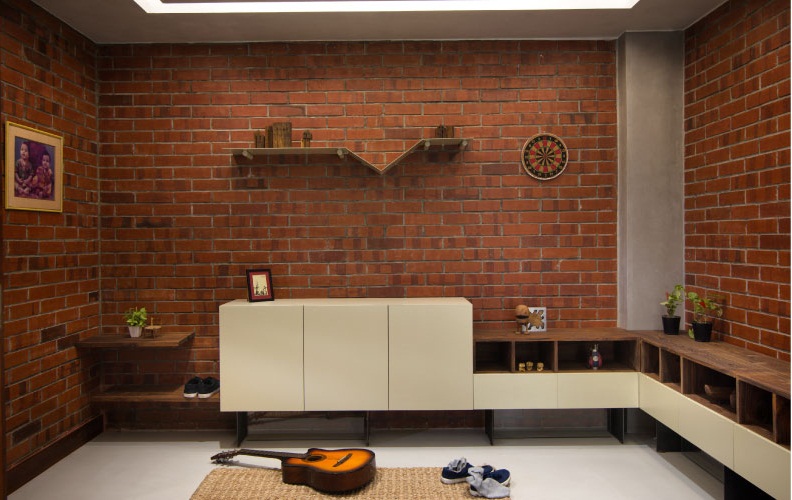 Must Read:  Guide to Choose the Best Wood for Your Furniture
Walking in the woods close to nature is often considered therapeutic and a stress buster. This theory also holds true in the case of homes that propel the use of natural material like wood. Thus, as per research, the use of timber in interiors of a home helps reduce stress, anxiety levels and even depression. The material, because of its natural warmth and comfort, gives a calming and positive effect that, in turn, provides a feeling of safety to its owners.
4. Acoustically Sound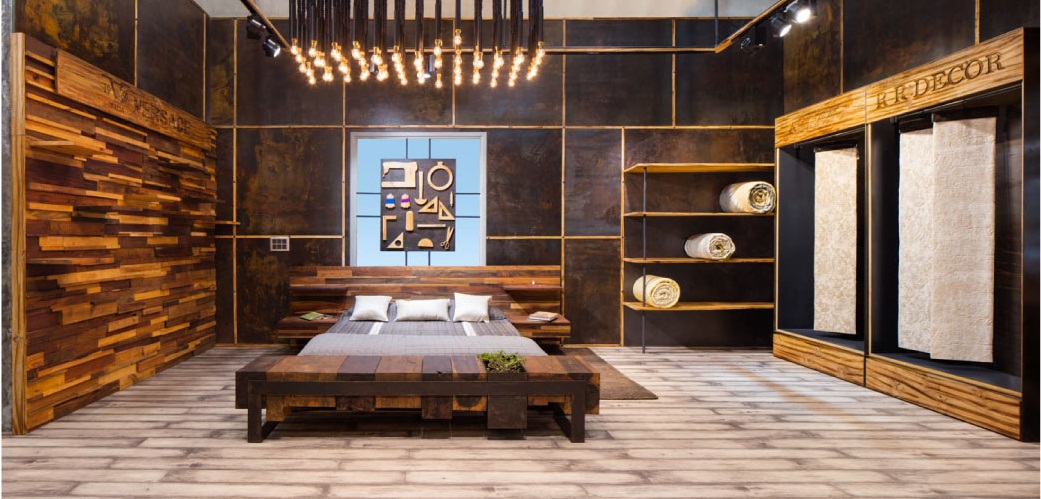 Another interesting fact about wood is its ability to insulate sound. Though not a perfect insulator, but wood furniture does prevent echoes from bouncing within a room by absorbing sound waves. This makes it an apt choice, especially for insulating between different rooms. Its competence to naturally dampen the sound further create that perfect tone within the room.
5. Versatility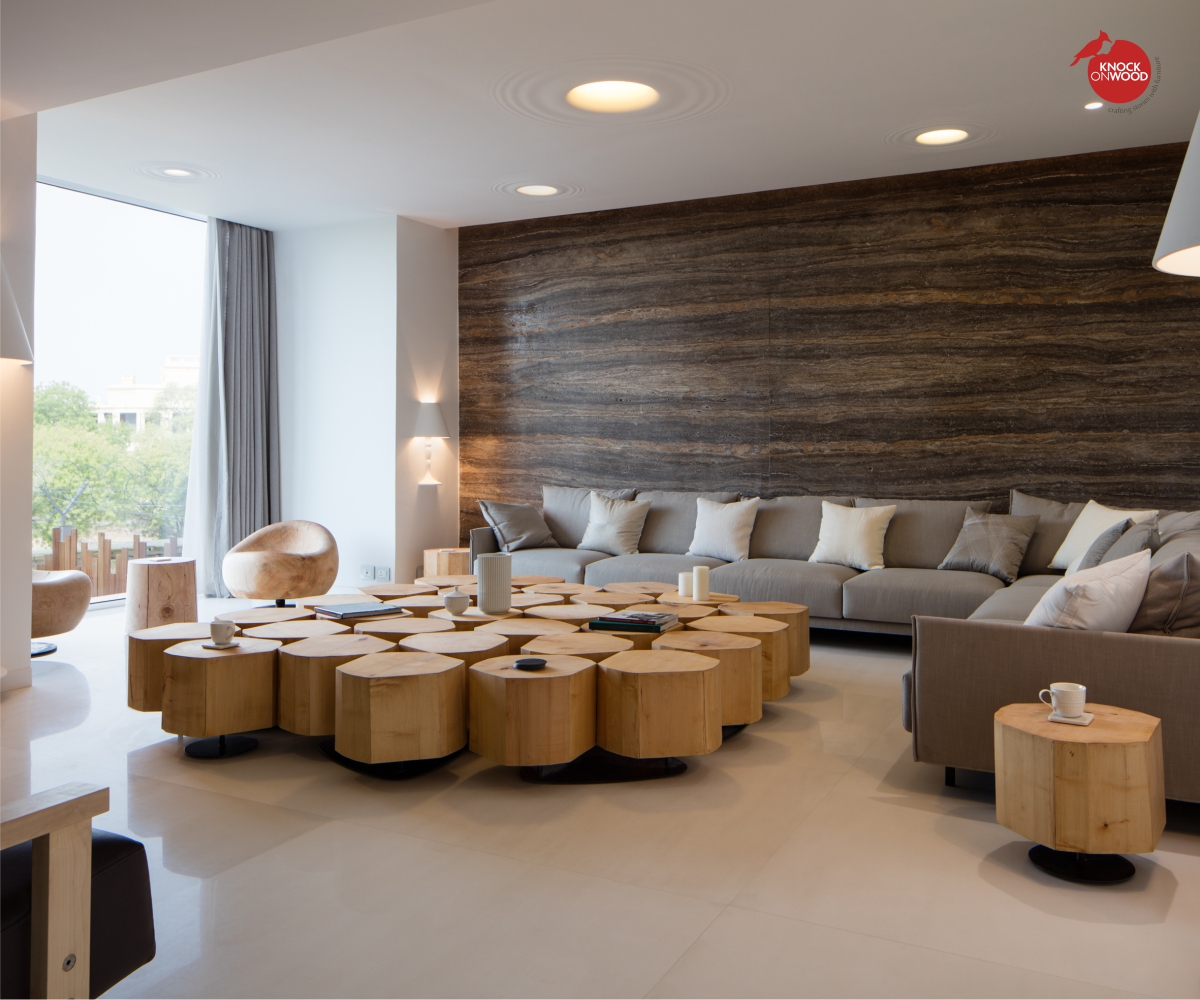 Wood is a versatile material as it can easily compliment a home of any size and style. Itseasy integration into any aesthetic- rustic, modern, or traditional, further makes it a preferred choice for furniture over other substances like metal and plastic. The ease of refurnishing additionally enables giving the same piece of furniture a different look. For instance, to provide a home with a rustic look, cherry or rustic walnut works perfectly whereas, for a modern feel, natural walnut is the way to go. This makes wood a popular material for furniture.
6. Reliable, Sturdy & Durable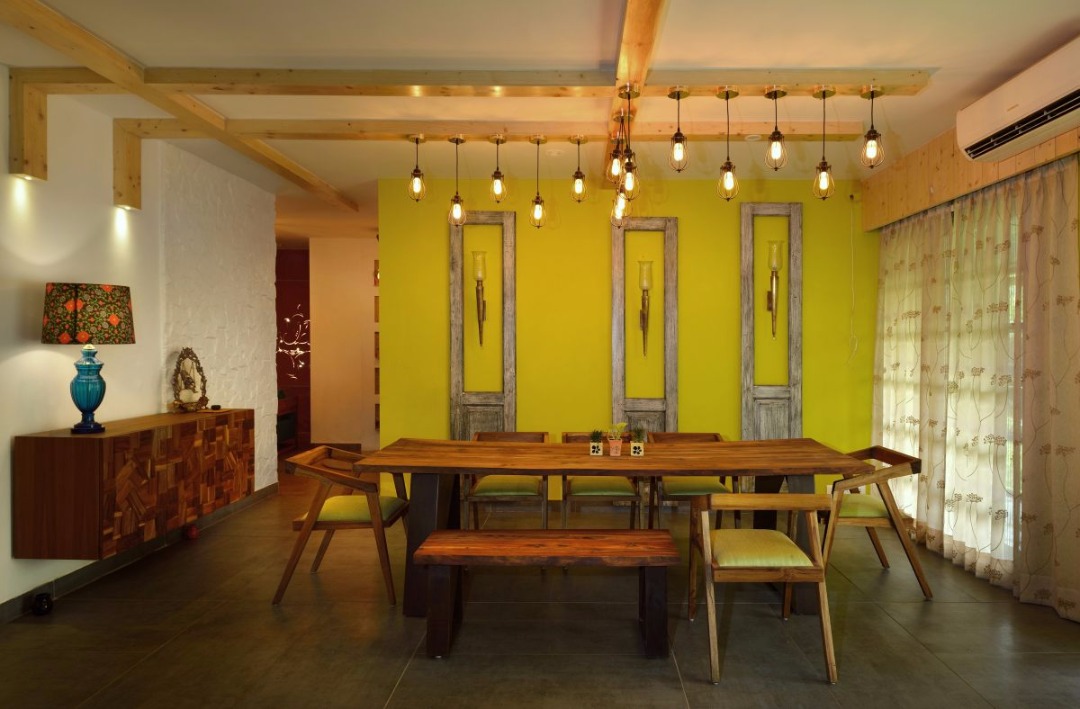 Read More: How to Pick the Right Furniture for Your Home?
Another advantage of wood furniture over its competitors is its durability, weight and safety. Its robust quality makes it a suitable material for anyone looking for the longevity of their furniture. Its inherent property of stability, reliability and durability makes the wooden furniture easy to maintain and, thereby, creates the customized piece, or the wood purchased a great value for money.
7. Always in Style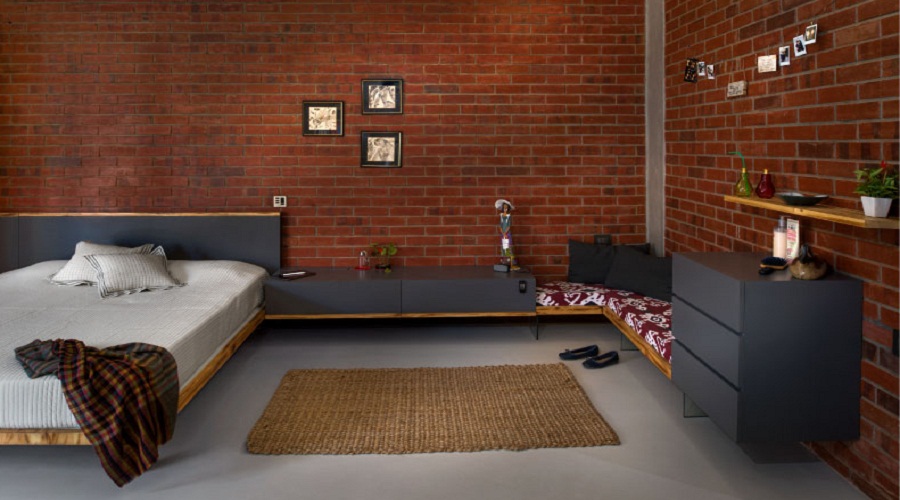 The trend of wooden furniture has not lost its sheen even after so many years. It is a classic, practical, and long-lasting material and thus, will always be in style. As wood never rusts, the oxidationof its polish is minimal, when compared with metal. Wooden furniture, moreover, adds elegance and charm to a room with its enduring appeal and craftsmanship.
Thus, to conclude, buying furniture is not only an investment but also an emotional decision that with every passing year weaves with it many stories and memories. Therefore, solid wood furniture for its distinctive characters, hues, sturdiness and maintenance is one of the most sort after material that not only lasts long but can also be passed from one generation.
So, tell us your thoughts or experience with wooden furniture by leaving a comment below.