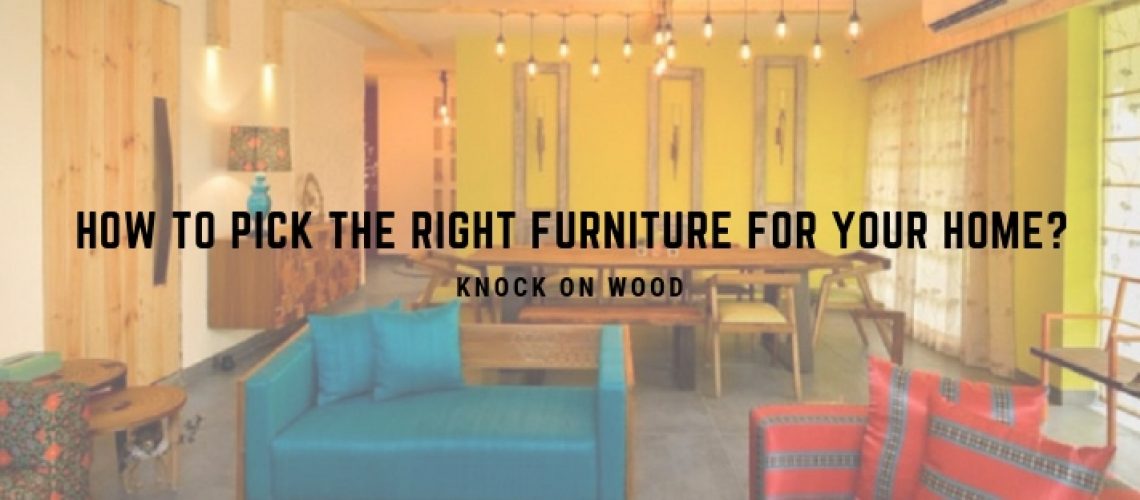 How to Pick the Right Furniture for Your Home?
Do you agree that our house is a four-walled structure, unless people live there and make it a home? Do you agree that people cannot just stand all day long or lie down on the floor all night long? "YES," you are right! People can't live like that. Do you live like that? "NO!" you don't live like that either. We all have proper beds for bed-rooms, sofa sets, dining tables, chests, etc. It is our basic requirement.
These pieces of furniture are a part of our identity; they depict our individuality, our style, our nature and our belongingness to the area. They speak volumes about us, and they just can't be any piece of wood picked only for the functionality purpose. We need to pick the right kind of furniture for our home!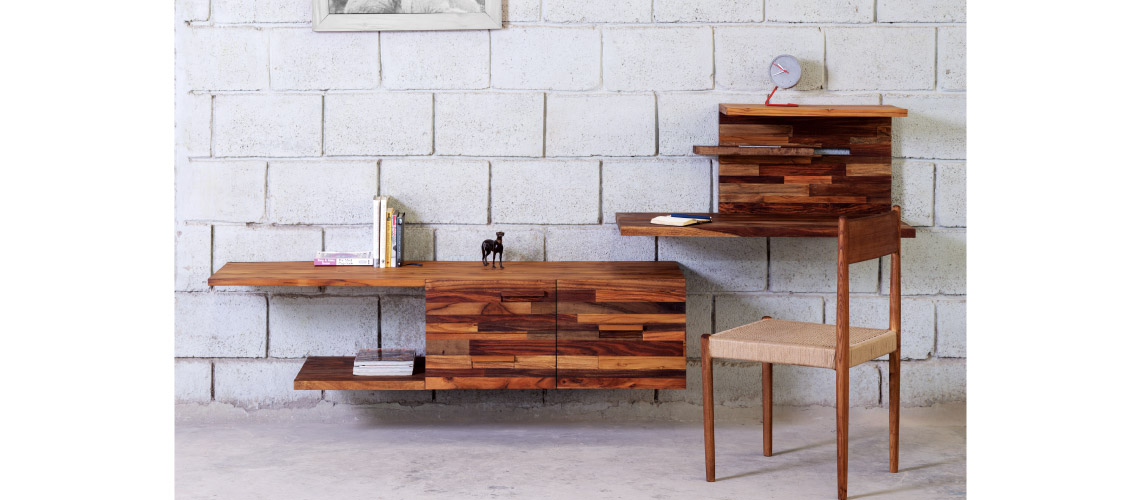 You should not be in a "Flip-flop!" situation. You should decide what you want to consider first— The budget or The Style? There are so many options available, but what is best for your home and you; only you can decide.
Few considerations can help you shop the right furniture because shopping is an art and not everyone can possess it! But to shop wisely, is in our hands:
Plan: Budget and Style
First and foremost consideration is your planning! "Planning with style in your budget!' You cannot spend a fortune on handmade furniture like an antique chair or chest and leave the rest of the area vacant! Moreover, you should be completely aware whether you want to change the look or align the new furniture with the old existing ones.
Requirements: Separate Need and Want
You should be completely aware of your requirements as they can make or break the harmony of design with functionality. How can a beautiful hand-crafted furniture table be used for a requirement of a bed or a sofa? You have to pick right furniture for your home and not just beautiful furniture.

Measurement: Something might be beautiful but it may not be suitable for your place. 
I am sure you have the measurements ready with you before you go for shopping. Only you know that a particular room has room for bed or it's just an additional room that will look spacious and beautiful with sofa-cum-bed furniture to fulfil you requirements.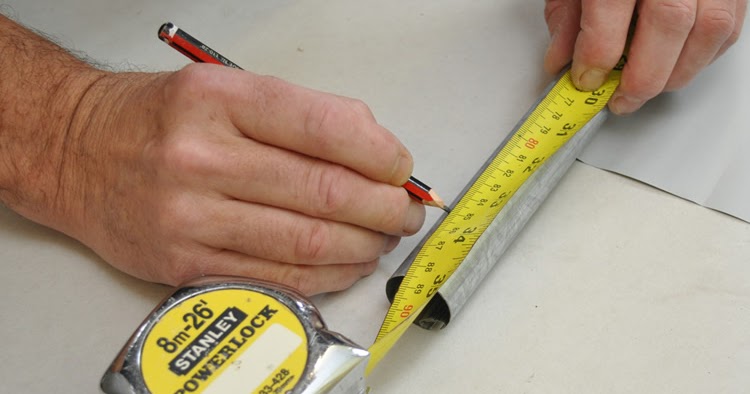 List: Focus is the key
Must Read: Why to Choose Wooden Furniture for Your Home?
Make a list of all your requirements according to your budget, so that you are not lost in the shop, eyeing at the beautiful furniture all around and then thinking whether you can adjust it in your room/living room, etc.
To pick the Right Furniture for Your Home, never forget the main principle—creating a harmony between the design, the colour, and the type of wood you opt for!
Here, are a few thoughts on how to decide the best decor for your home.
DESIGN: "Shape of You"
Design can completely change the look—from contemporary to vintage to modern! It is going to be a part of your decor for years to come. So you should design it such that your love for it is everlasting.
A classic piece that fits with your design sensibilities would be perfect! If you go for custom wood furniture made according to your requirements, then it becomes "Shape of you!" For a unique piece that shows your individuality hand-crafted furniture is the best choice and on the top of it, it will not have any clone!

Specially carved furniture will emphasize on the design and increase the functionality. Your requirements will be covered in your specially made to order furniture.
COLOUR: "Essence of life, in colour you choose!"
Recommended: Bringing Nature Into Your Home
Not only design defines the furniture of your home, it is incomplete without the colour and its surroundings. There are various colour schemes available. It is up to you to consider whether you want to take upholstery as the base and then work towards the type of wood, colour of the wood or take the type of wood, its colour and then work towards the other aspects.
This is not mutually exclusive as the ambience of the room is very vital. So, it is the harmony and balance of all these features that can provide the oneness. The furniture, whether wooden or metallic, can be transformed completely with the colour of the finished product. A wooden rosewood table can be converted into a contemporary table with paint.
Now! The look is in your hands.

Light coloured fabric will be more suitable for formal areas that are not used much. You will agree that darker wood or dark fabric would be appropriate for more frequently used areas.
Areas that are mostly used by the kids will definitely not have light coloured furniture. On the contrary, kids' areas have totally different kind of furniture – more buoys and colourful.
There is another important element, which we cannot miss and that is the type of wood! Not every wood goes with the design you are planning. Type and texture of the wood plays an important role to decide the type of furniture piece.
TYPE OF WOOD:
"Wood is universally beautiful to man,
It is the most humanly intimate of all materials."           
-Frank Lloyd Wright
It is the heavy and solid wood that forms the backbone of the furniture. For the best quality of wood, it is important to enquire about the wood, where is its origin and also the fact whether you will be getting any certification with your furniture.
We know that solid wood frames will generally last much longer and the finesse of the wood will intensify the furniture. The grains of the wood enhance the beauty of the furniture as sanding and staining give texture to the furniture. It's the finishing that highlights the complete look. If these protocols are missing, then type of wood would lose its impact.
You will never want your furniture to be "out-of-style", so in order to have long lasting furniture, you should go for design blended in functionality. With all these thoughts in our mind, we can at least shop wisely, for our required furniture.
Nowadays, we can also get design ideas from websites that specialise in furniture and plug in and out our choices and visualise online to get an idea of how your room or furniture will look along with other accessories.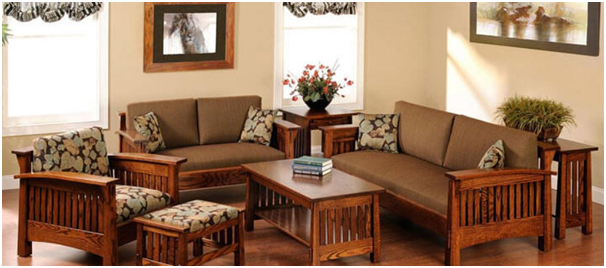 But always remember—Trust your own judgement! Invest in your time before you invest in the furniture because it's your lifetime keepsake.